About the Conference
The Kabarak University International Conference on 'Linking Industry and Academia to Strenthen Heathcare Delivery and Health Innovations' is a great opportunity for those interested in transforming healthcare and providing solutions to current challenges in the health sector. It provides attendees with a platform to share experience, knowledge, best practices and innovations in medicine, healthcare and related fields. 
Current Edition
2023: Medicine and Health Sciences Conference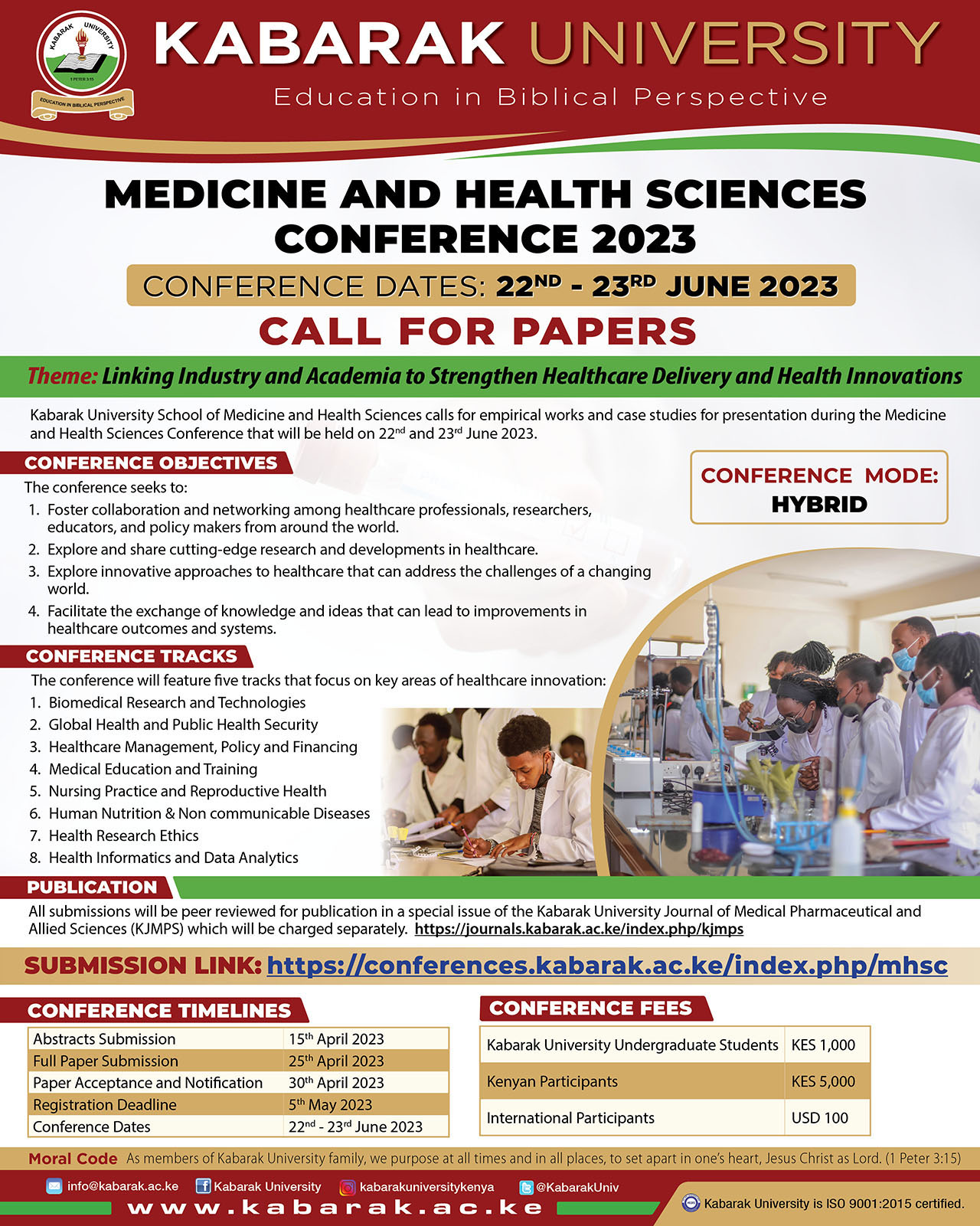 The conference seeks to:
Foster collaboration and networking among healthcare professionals, researchers, educators, and policy makers from around the world.
Explore and share cutting-edge research and developments in healthcare.
innovative approaches to healthcare that can address the challenges of a changing world.
Facilitate the exchange of knowledge and ideas that can lead to improvements in healthcare outcomes and systems.
View All Editions